Back to main Blog

Estes Media
E.Media presents the Spicy Meter and New Jersey's Best "Certified Hot" Websites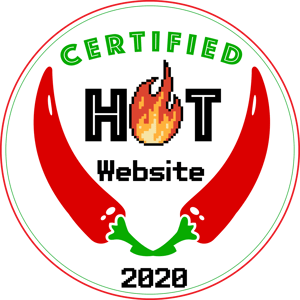 We pride ourselves on having a keen eye for thoughtful, modernized websites that attract, engage, and convert visitors. That's one of our core expertise, after all, as well as the reason E.Media is kicking off an initiative to provide detailed analyses of the brands around us to spotlight local businesses across the East Coast who represent the very best of attractive and intuitive designs and top-tier search optimization. To help us in our mission, we've taken a thoughtful approach to quantifying each website's strengths and weaknesses, even going to the trouble of constructing a test with a weighted scale from the ground up. Not only does this provide us with a thoughtful and balanced means of evaluation, but, admittedly, it's pretty fun too. Without further ado, introducing . . . the Spicy Meter!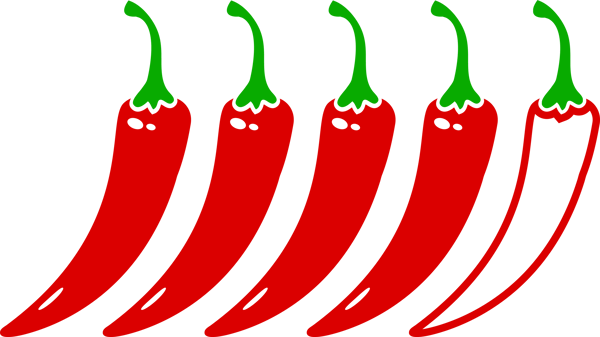 Yes, this is a light-hearted spin on branding critiques. But make no mistake that it's in the interest of conveying how seriously we take digital marketing and how important it is for us to better the content in the field. We highlight, evaluate, and rate the latest and greatest business websites that feature the best overall designs and SEO practices.
We put a great deal of thought into creating a balanced three-pillar rating system that examines SEO, Engagement, and Aesthetics. Below you'll find a detailed breakdown of each critique within those three pillars, as well as the thought process behind them. Individually, we award a rating out of 5 points for each of the 15 individual critiques, totalling 30 possible points in the SEO category, 20 points in Engagement, and 25 points in Aesthetic for a grand total of 75 possible points.
Spicy Meter Ratings Breakdown

*Rated 0 to 5

SEO

ENGAGEMENT

AESTHETIC

Easy to find

How easy is it to search and find your site using the questions your customers are asking to find your services?

CTA clarity

Is your Call to Action clearly visible, and is the intent of its prompt obvious and compelling?

Intuitive visuals

Does your site feature striking, eye-catching, and attractive imagery?

Rank high locally

Is your brand viewable on a map and does it have sufficient business information and consumer reviews?

CTA placement

Is your Call to Action prominently and consistently placed and impossible to miss?

Color palette

Is the color palette of your site well-balanced, thoughtful, and compatible?

Organic keywords

What are your top ranking keywords and how do they compare to your competitors with their ability to drive the right traffic to your site?

Compelling brand promise

Is the core of your brand easily understood and distilled into an engaging and inspiring message?

Layout

Is your site constructed in a fluid way that makes organizational sense?

Answers visitors questions

How well does your copy answer your visitor's biggest or most common questions?

Automation

Does your site feature any automated elements, and if so, is it prominent and effective? Ex: Chatbots, simple forms, auto email responses, etc.

Navigation

Is it easy to move from page to page, and are pages composed logically?

Schema markup

Is your website marked up for schema and ready for voice search and NLP.

If so, does that structured data contain any errors or warnings?

Overall aesthetic

Most generally speaking, is your website attractive and visually engaging?

Copywriting tone

How compelling, accessible, and readable is the language across your site?

Does it match the tone of your target audience?

TOTAL: 30 points

TOTAL: 20 points

TOTAL: 25 points

GRAND TOTAL: 75 points
To convert these scores into more palatable overall rankings, we divide the total number of awarded points by the number of individual ratings/critiques, which is 15. As an example, a site that scores 60 total points across all 3 categories would be awarded an overall rating of 4 out of 5. Now take note that because of how seriously we take this, we expect it to be nigh-impossible to receive a perfect 5 (or 75 out of 75 total points).
Which brings us to the spiciness of it all! Because while a website score is fine and dandy, we're always looking for unique opportunities to inject some humor and personality. And, sorry Hollywood, but stars are way overused. So our answer to boring number ratings and overused star metrics is the Spicy Meter, because we're ardent subscribers to the mantra that the spicier something is, the better it is.
If you've been sleeping on your site design, you could wind up with our shishito pepper rating. On the other hand, let us catch you with a website so hot that we need to chug a glass of milk to make the pain stop, you may just earn yourself an exclusive E.Media "Certified Hot" stamp of approval for posting on your site's homepage, to the endless envy of your competitors . . . and perhaps the ultra-elusive Carolina Reaper rating. That's at the top of the Scoville hotness scale, for those unfamiliar, and is reserved only for those with a perfect 5 overall score. Take a closer look at our custom-made spicy scale:




1 2 3 4 5
Shishito Chipotle Cayenne Habanero Carolina Reaper

| | | | | |
| --- | --- | --- | --- | --- |
| Passable site with no real leading effort. Leaves us wanting more. | Good site with several large areas for improvement. | On par. Sufficient without breaking new ground of leading the pack. | Winning site with significantly more strengths than weaknesses. | Perfect. A model that all of us should aspire to. |
This is an opportunity to champion the brands around us that hit the bullseye of intuitive, eye-catching site design and thorough search optimization, while also providing a helpful evaluation system to better understand various sites' weaknesses and strengths (errr . . . blandness and spiciness). So get ready to grab your notepad and a big glass of milk and let's dig into some mouth-watering, extra spicy sites.