We've broken down all of the essential to-do's to help you, the content writer, go from head-scratching writer's block to a compelling storyteller with an SEO superpower.
How do you get there?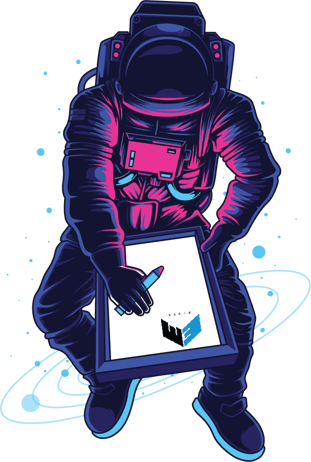 Before ever putting proverbial pen to paper, you need to plan -- determining your audience, developing a content roadmap, defining your topic clusters and a process for generating ideas.
Only after can you thoughtfully write -- keeping story, tone, structure, and intent in mind with every word.
To bring it all home (and into the homes/offices/etc. of wherever your target audience may be), you must optimize -- a tactical, thorough SEO strategy is the difference between your content being a party for one and playing to a sold out stadium.
Why is SEO such a critical aspect of content writing? In short, because it's the essential framework for all of the content you create. It's also the behind-the-scenes data that offers detailed insight into what we call the "customer value journey," or the process of conveying value to your customers at each stage of their buyer's journey. (Learn more about the Customer Value Journey here).
Think of SEO as the tablespoon of baking powder for your loaf of bread; even if you have the best homemade recipe for the tastiest sourdough on the planet, without a rising agent, those ingredients will sit flat, unwanted, and uneaten.
SEO has a reputation for being an undefined magic but cracking its code is as simple as knowing the most efficient way to target attainable keywords and phrases that complement your brand and using them to proactively answer your potential customers' questions.
In the below 12 steps, we've distilled our battle-tested best practices into a content writing playbook that can help you create the most compelling, effective, and high-converting content possible. If you're brand new to content writing, consider this a go-to starter's guide.
And if you're an old pro, this is a fresh reminder of the basics we all need to understand and conquer to speak to the broadest possible audience.