Back to main Blog

Estes Media
"How do I increase my SEO and drive traffic to convert more visitors?"
As a digital marketing agency, we can't think of a more common or recurring question. The irony is that the answer to that question is, well, answering your customers' questions!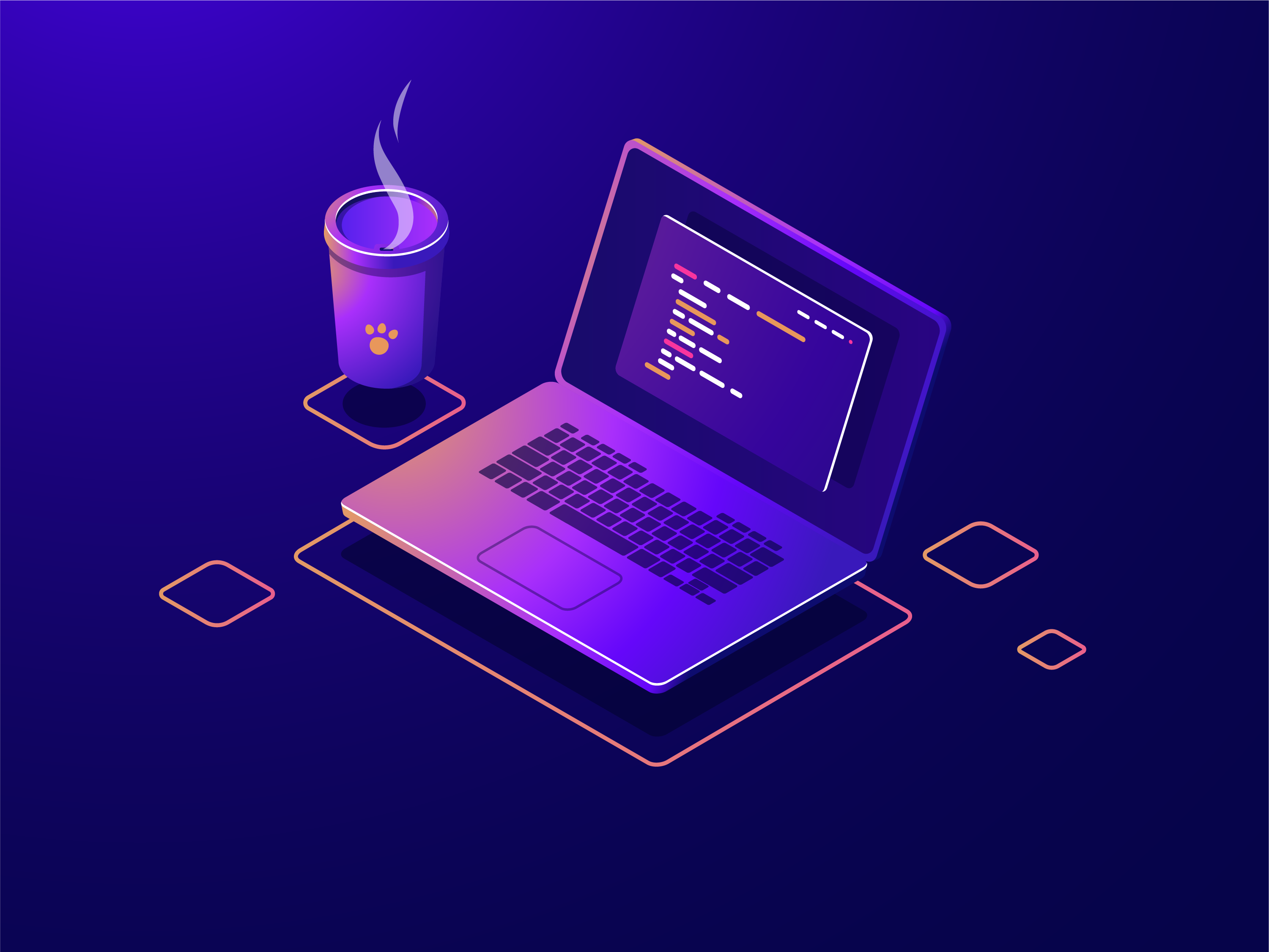 Driving traffic starts with improving SEO. This isn't always a marketer's favorite part of the job; probably best to think of it as eating your vegetables. (Yes, we know some of you are special and love your vegetables, don't brag). The best way to start improving your SEO is to create compelling content, and nothing could be more compelling or interesting to your audience than the answers to their questions!
Below is a step-by-step guide to how we at Estes Media increase SEO, drive traffic, and boost conversions by holistically creating content that answers customers' questions through unique insights that provide value. We'll assume you have an existing product, service, or offering and have developed your product market fit. Below is a high-level outline of the proven process that creates success for our clients and ourselves.
1) Define Your Target Audience
Before you can begin answering someone's questions, you need to learn a little bit about them and understand who they are. This should not seem unnatural; this is exactly how we communicate and build relationships in the real world. So make it your mission to get to know your customers, do the research, and figure out who your ideal customers are.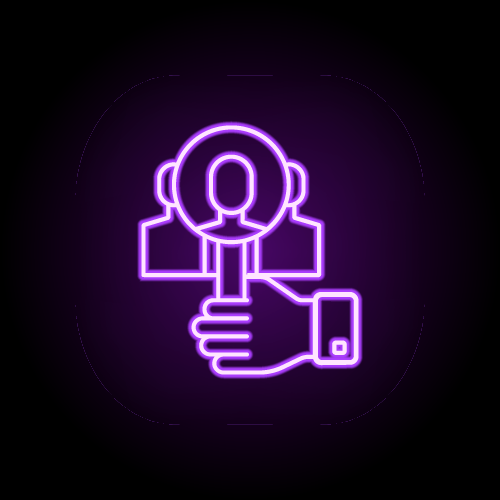 From a high-level this involves developing customer personas, or detailed profiles that outline your average customer's demographic and psychographic information. Particularly in a B2B organization, these personas might even evolve as you work your way through the sales process and organization, adding on additional personas during later phases of the cycle.
Where are they from? How old are they? What are their interests or hobbies? Like writing a script, you need to invent characters who embody your ideal customer type. Once you've established who they are, you can better understand what they want and how you can provide it.
2) Determine Questions Your Customer Personas Ask at Each Stage of Their Journey
Go deeper into their psyche to figure out what they are thinking at each stage of their customer journey. This step is a crucial building block for all marketing strategies including content and SEO.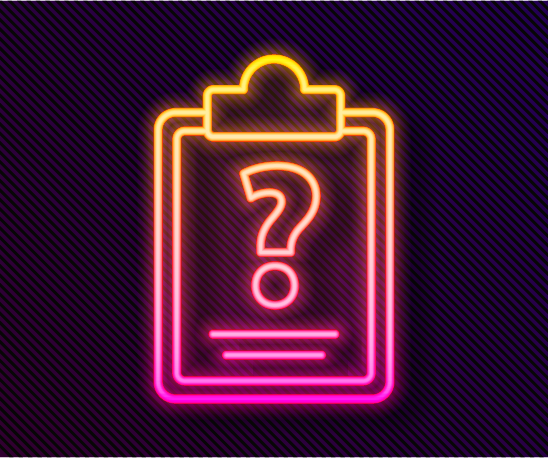 Consider what they need to learn to identify a problem. At the Awareness stage, what they will ask themselves when they land on your homepage if they've never heard of your brand or visited your site? At Consideration, what will they be thinking once they've selected your brand and shown some level of interest in your product or services? At Decision, what do they need to gain from your product or service, and how do you ensure their continued satisfaction?
Create a list of questions at every step of your customer persona's journey.
Answering those is how you'll understand their needs and position yourself as the solutions provider for their issues.
Over time you will continue to refine and update these questions and processes.
3) Educate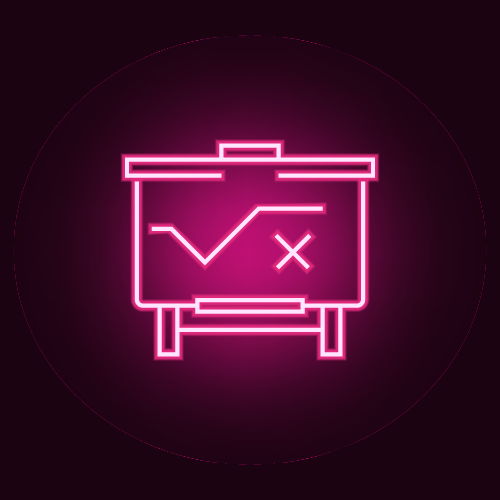 It's time to think about the relevant content you can create for your website that educates your customers on the problems or needs that they have and how your business is in a unique position to solve or provide.
Depending on your personas your customers may not be aware of these problems or needs before visiting your site. That's why it's up to you to identify them on your customer's behalf and educate them on how the status quo doesn't have to be accepted. That there is a better way. Don't worry about selling your services, just genuinely teach your audience that there is a better, smarter, faster, more cost effective way.
You want to create content that educates your customers on the problems they don't realize they have. It's a very natural next step for them to ask more questions around how these problems can be solved and how these problems affect them personally and as a business.
4) Empathize
At the same time you're educating your audience, it's just as important to empathize with them. How do they feel, what do they need, and how will they be affected? Any marketer worth their salt can perform SEO research and look up keywords. But it takes an experienced subject matter expert to be able to create content that empathizes with their audience.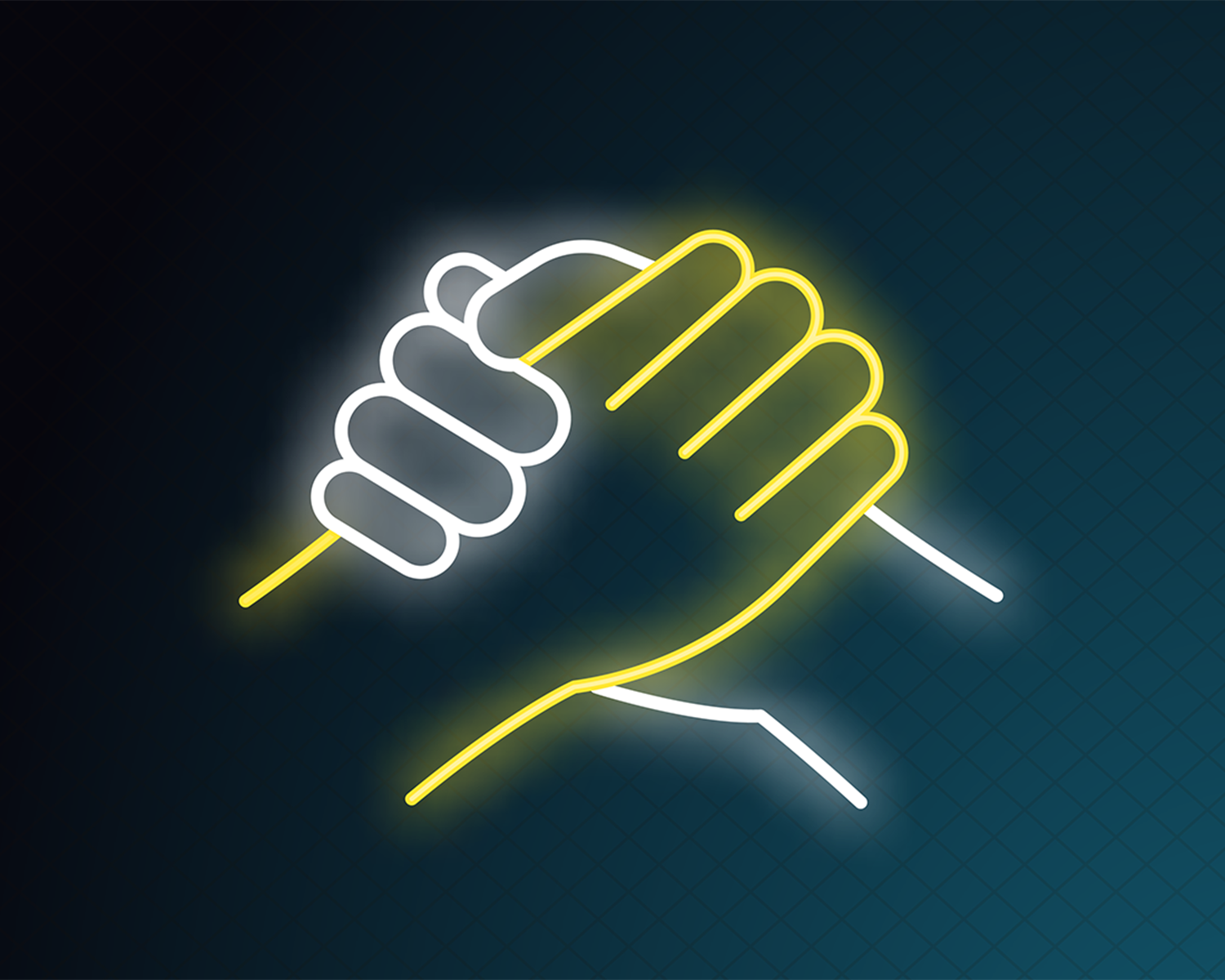 Everything we do as humans is rooted in relationships, even intangible, emotional relationships that form between brands and customers. We strive to learn and find solutions for our problems, and we want to know that the person on the other end understands why this is so important. That's why it's crucial to clearly articulate to your audience that you have a unique, battle-hardened approach, an understanding of their needs, and a more sensitive grasp on fulfilling them.
It's not simply about providing solutions to problems; what your content needs to convey is that your business is able to provide intelligent resolutions because you're the experts that genuinely give a damn and are invested in their success.
5) Equate
By simultaneously educating and empathizing, you're drawing a direct parallel between your products and services and the customer's needs and issues. Making that connection creates a very simple equation: the resolutions you offer are equal to an intrinsic and extrinsic ROI.
This is subliminal messaging at its most refined, but the more successfully you're able to incept that idea, the more consistently you'll convert visitors into customers.
Where applicable, it's important to make sure that you clearly state and map out an equation for how your customers can calculate their ROI.
6) Research Precisely What They Are Asking & Boost SEO
To more confidently understand the intention behind your customers' questions, you need to know exactly what questions they're asking Google. Surely you can create a short list of basic SEO keywords and key phrases, but you need to go a level deeper to grasp how their searches illustrate the answers they need and content they want.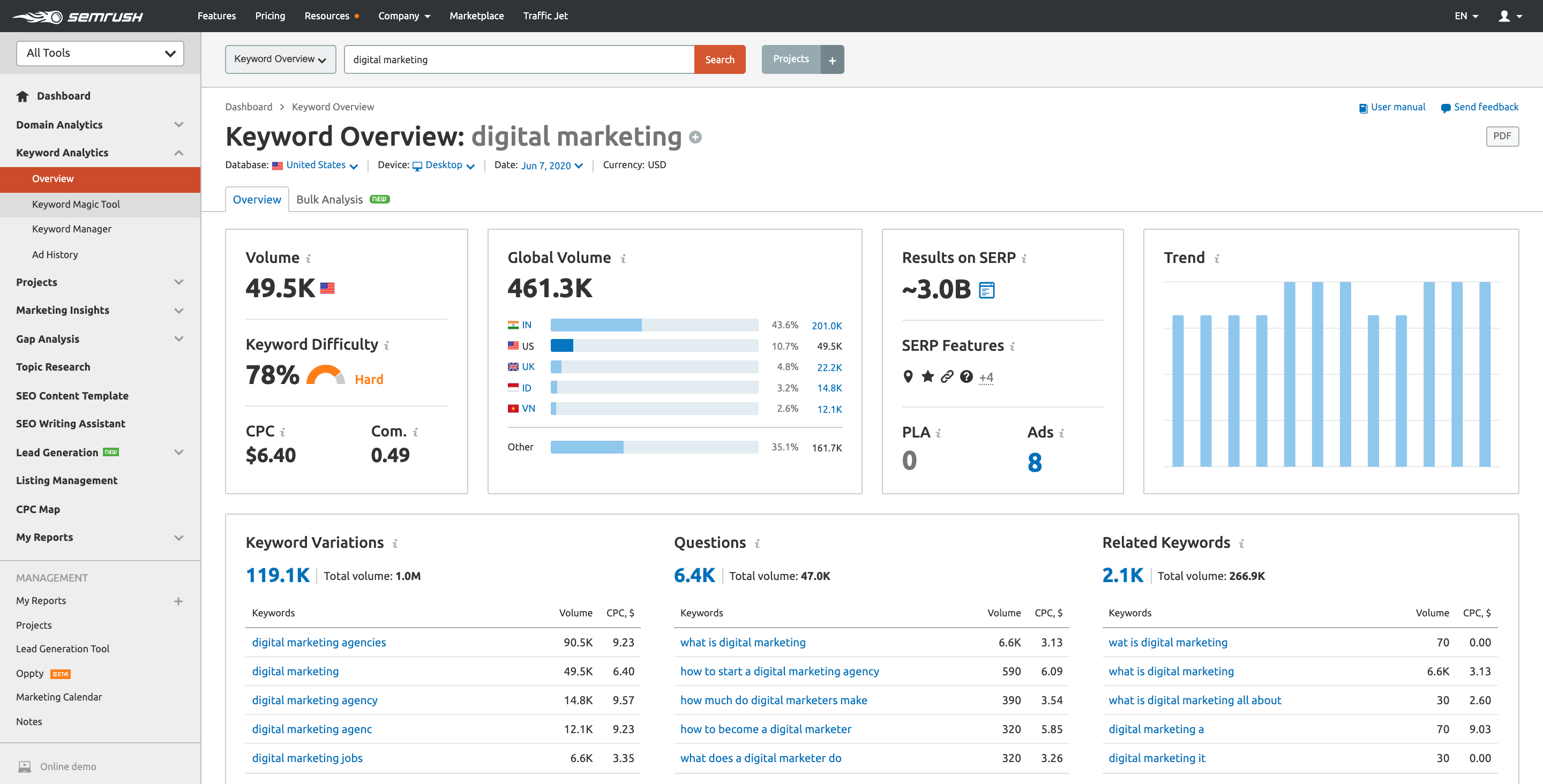 Luckily, you don't need to be a data scientist to sift through SEO data and make these determinations. There are a lot of modern tools that provide droves of data to contextualize your customers' searches. At Estes Media, we use SEO tools like Spyfu, SEMRush, Google Analytics, Google Trends, and HubSpot to better understand the intent of what people are looking for online. The more you familiarize yourself with these tools, the better you'll understand exactly how your customers are using search to answer their questions.
7) How Your Competitors Are Answering Questions & Boosting SEO
This is perhaps the most straight-forward step in our guide. In short: Research.
Good ol' fashioned research can provide a ton of detail about where your competitors rank and how they rank for various keyp hrases. Search the questions, SEO keywords, and SEO phrases that you've identified and see who is on page 1. While this can seem tedious, it's more than worthwhile. And some of the tools listed above in Step 6 can help make this process a little quicker.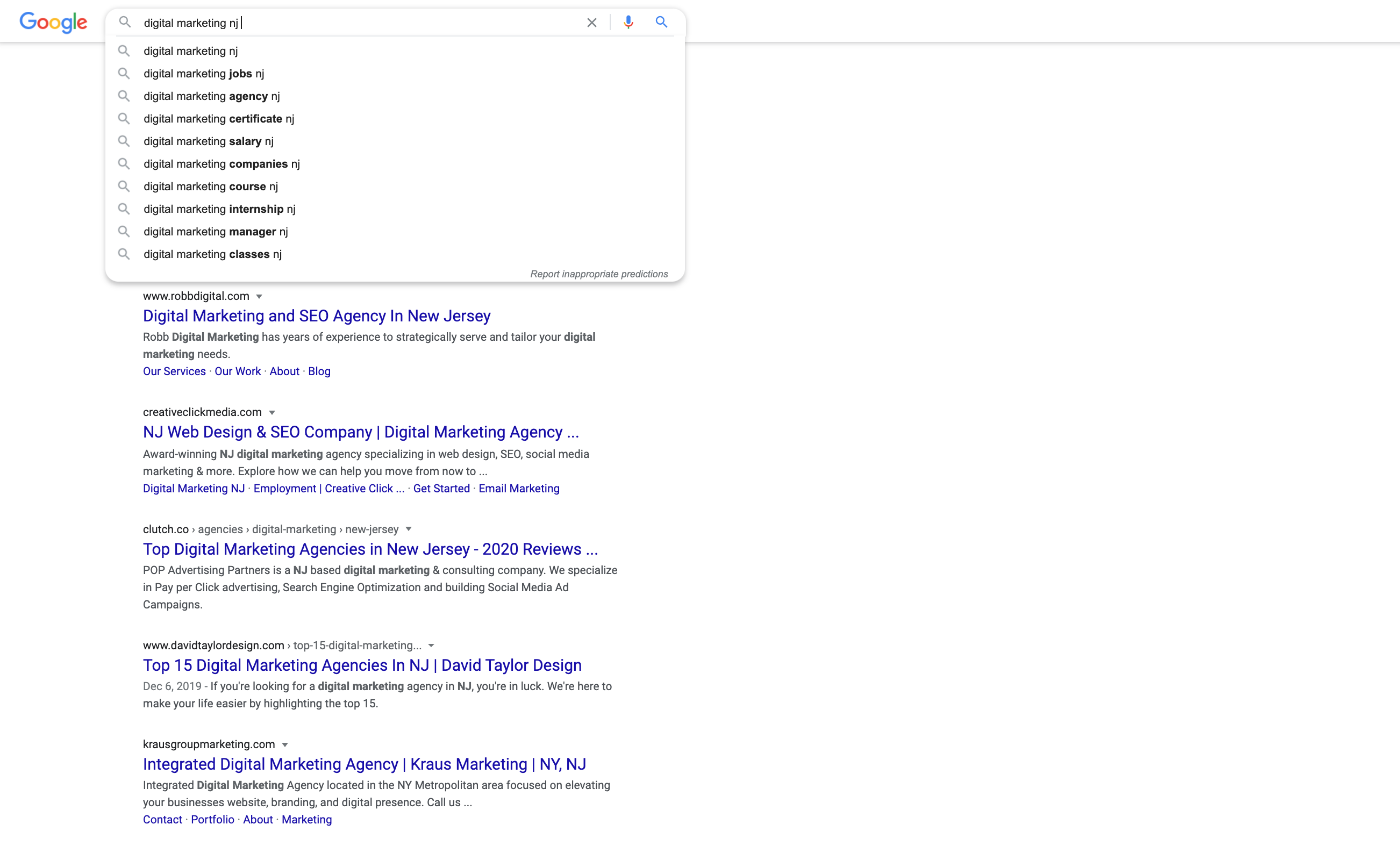 Take notes and consider: how are they outranking you? What are they saying? How often and across what channels? Look at their blog posts, website content, social pages, and publication times to get a basic but helpful overview of how they're ranking as highly as they are, as well as what content is yielding the most engagement and backlinks.
With that, you can begin to conceptualize the type of content and strategy you need to compete. This can be very helpful when developing your Content Roadmap and determining your key content pillars.
8) Develop Your Content Roadmap
With your brainstorming, research, and data collection complete, it's time to establish a long-term plan to develop, create, and implement strategic content of your own.
This requires you to establish your target SEO keywords and key phrases so you're able to make them the organic focus of your content. This also goes hand in hand with defining your core content pillars, which are pieces of broader, longer form content that you will use as a foundation for subsequent content and publish down the road. Once you determine your 3 or 4 pillar topics, outline a map of how you're going to start creating the subsequent content and who will write it.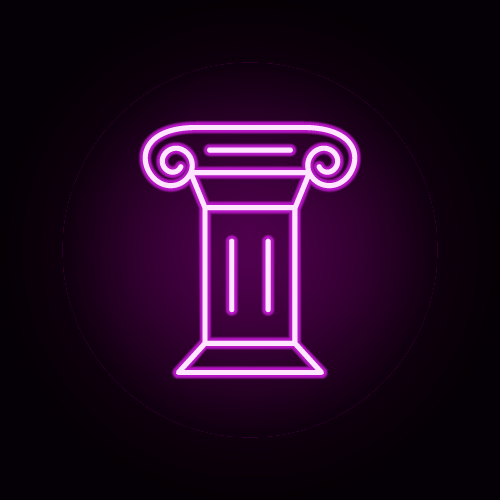 Whether internally or externally, you need to identify a team to realize your carefully laid-out plan. Who will write, edit, manage, and publish? Make sure responsibilities, goals, and timelines are clearly defined and delegated so your content isn't held up by any crossed wires behind the scenes.
Determining what channels you want to target for your content is also crucial in informing how your content is catered, as well as what your posting frequency will be.
9) Build Your Content Calendar and Execute
You know your audience, your platform, and your pitch.
But an effective content strategy that yields results beyond the short term requires you to have a detailed multi-month calendar that outlines every writing, editing, posting, and reporting checkpoint.
Every publication needs to be carefully planned so that deadlines can be set for every team member to deliver on-time. It may sound stringent, but a content strategy is a carefully laid domino track that requires accountability to maximize its efficacy. We also recommend having a content savings account, or backlog of content, that you can pull from in an emergency.
Life happens and you don't want to fall behind, so it's best to get ahead on your Roadmap and calendar before you start publishing. You can utilize scheduling tools like HubSpot or HootSuite to help you stay on-time and on-target so you can schedule once and forget.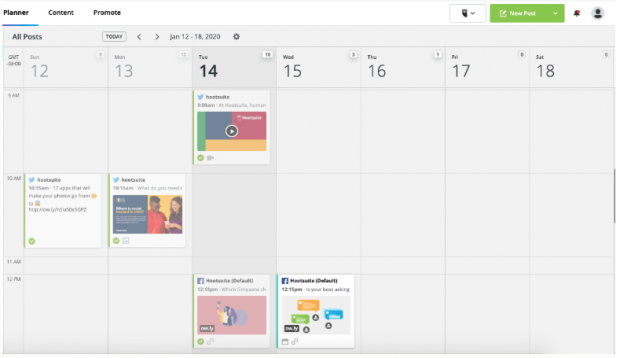 Image from https://blog.hootsuite.com/how-to-create-a-social-media-content-calendar/
Next up, write! We use collaborative tools like Google Drive and Office 365 to make the writing process as transparent and seamless as possible. Grammarly is also an excellent resource for editing.
10) Share and Promote
Abracadabra, you did it! Now you can enjoy the fun part - sharing and promoting.
Make sure to adhere to your content calendar's timeline, make any necessary changes for each platform, and include all relevant hashtags. We use HubSpot and Hootsuite to help us publish consistently and across all of our channels.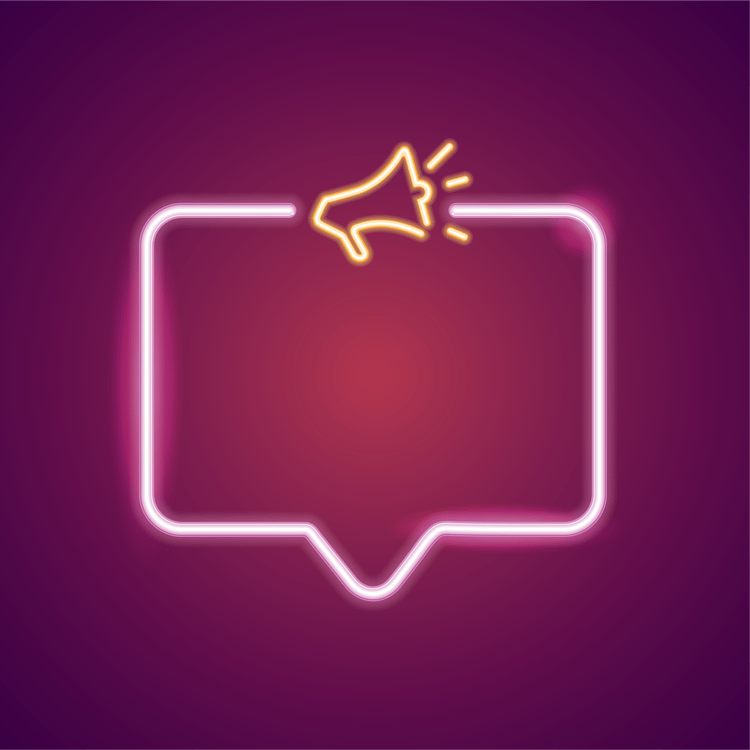 That may seem like a lot to take in, but the more you develop your strategy and implement a defined process, the sooner these best practices will become second nature. And the results will speak for themselves!
Keep in mind this is a long-term strategy that will take time to develop depending on your marketing scope, and results may not be visible until three to four months after implementation. But this is a tried-and-true, battle-tested playbook that ensures success.
Be patient, thoughtful, meticulous, and insightful and let your content strategy and calendar do the work for you.