Back to main Blog
Andrew
"Certified Hot" New Jersey Dental Practice Sites
......and we're back! If you're new, thanks for tuning in and welcome to E.Media's Certified Spicy Sites, where we analyze and evaluate the best designed, search optimized, and engaging brands the New Jersey area has to offer. For our second roundup of analyses, we've collected a trio of drool-worthy dental practice websites in the NJ neighborhood whose brands smile as brightly as their clients. Spoiler alert: we also happened to stumble upon one of our all-time favorite sites, one we're happy to highlight and feature below. It goes to show that you never quite know which vertical may be hiding the next great exemplary web design.
We're also featuring an outside-the-box brand with the sort of conceptual obviousness that makes you wish you'd had the idea first. Not only do we want to highlight great brands and healthy websites in these ongoing posts; we're also eager to spotlight some genuinely innovative, forward-thinking ideas that challenge boundaries, inspire creativity, and push all of our industries forward.
Is this another marathon of habanero scores? Will we ever see a site worthy of the infamous Carolina Reaper rating? Does anyone know where I left my car keys? All of these questions and more will soon be answered. So buckle up, get your notepad, and pour yourself a nice glass of whole milk on the rocks.
It's about to get spicy.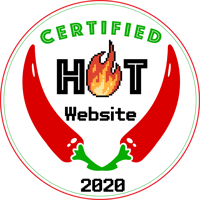 1. Aesthetic Smiles of NJ – www.aestheticsmilesofnj.com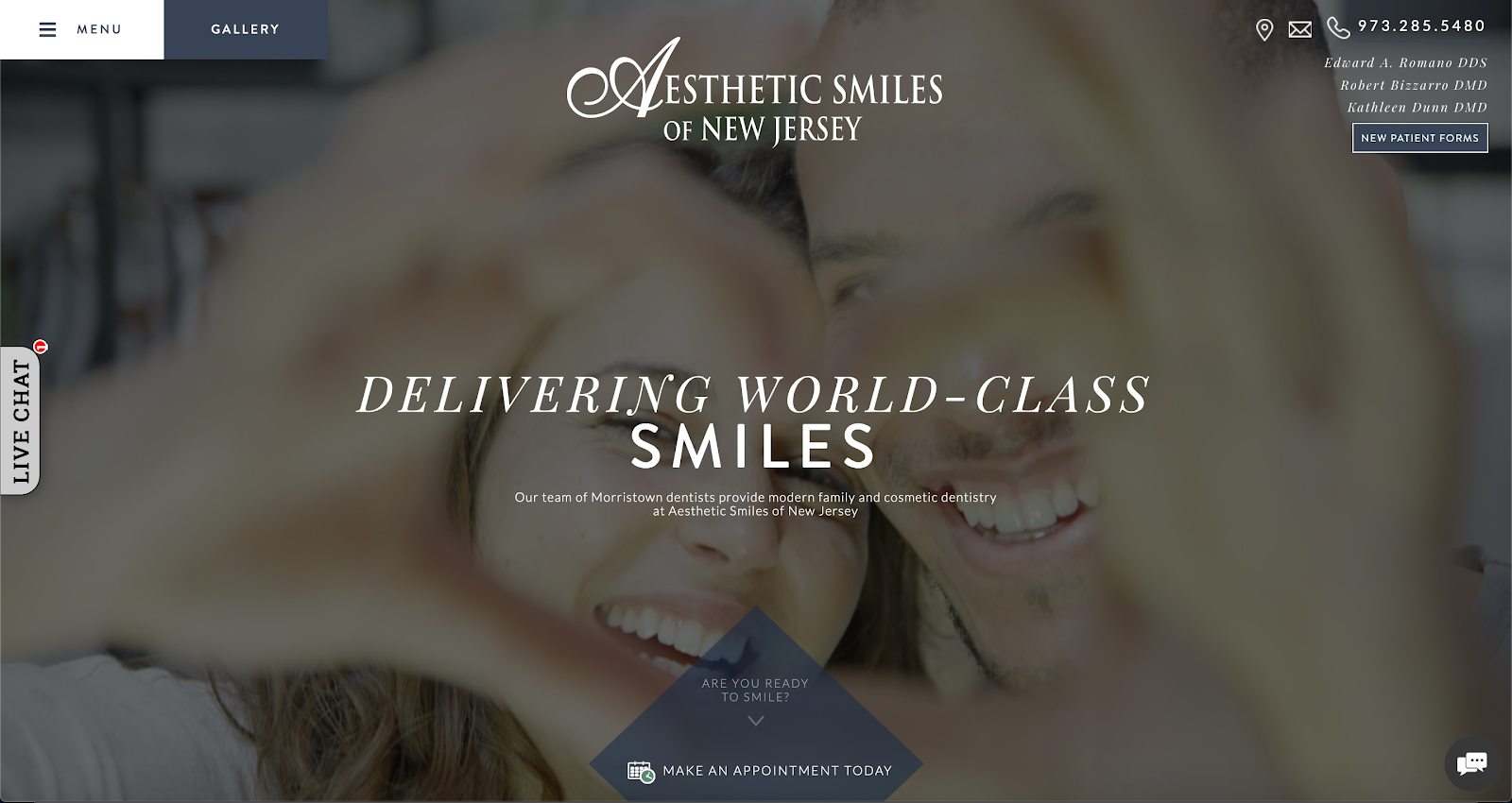 Professional optimization, a compelling brand promise, and gorgeous imagery highlight an engaging and intuitive site design.
Overall SEO: 30 / 30 I Schema: 5 / 5 I Copywriting: 5 / 5 I Overall Engagement: 20 / 20 I Automation: 5 / 5 I Design/Visuals: 25 / 25 I Top Keywords: Cosmetic dentistry NJ; NJ teeth whitening

Beautiful, well laid out design with white hot visuals

Immediate CTA and excellent SEO practices
What We Like: Upon visiting, you're introduced to a gorgeous homepage filled with rich, engaging visuals, multiple CTAs, and thorough details about their available services. Further exploration reveals a super intuitive layout and navigation design. Our mouth is still on fire.
What We Would Change: Honestly, this site is as near-perfect as they come, but it's schema could use some updating and its automated features could benefit from minor fine-tuning.
Overall: This site has so much visual appeal it actually makes us want to go to the dentist. We're happy to say that this site is officially Certified Spicy, baby, and winner of our very first 5 out of 5 Carolina Reaper rating!
OVERALL RATING: Carolina Reaper!

2. Henry the Dentist – www.henrythedentist.com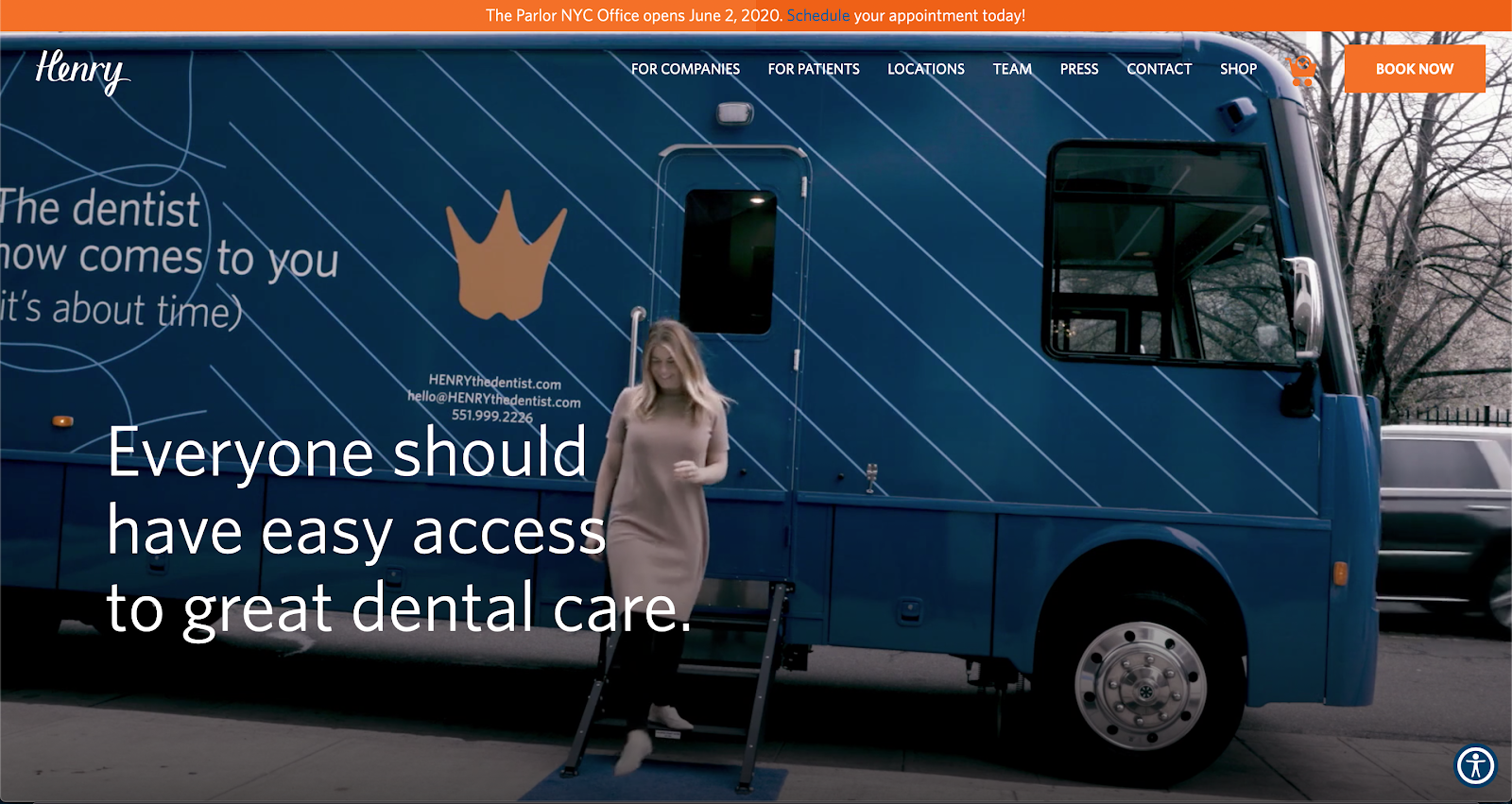 Five seconds on the homepage tells you everything you need to know.
Overall SEO: 23 / 30 I Schema: 0 / 5 I Copywriting: 5 / 5 I Overall Engagement: 15 / 20 I Automation: 2 / 5 I Visuals: 23 / 25 I Top Keywords: New Jersey dentist; Dentist come to me NJ

Compelling story, engaging intro video plays automatically at top of page

Simple, attractive concept that's well advertised
Clunky CTA
What We Like: An admittedly genius concept embodied by an eye-catching, informative, and well-optimized site. The splash page greets you with a slick, professional video on auto-play that serves as a 30-second business pitch…to great effect.
What We Would Change: The navigation can be tricky to understand, and the CTA requires a frustrating number of steps. Not to mention with a proper schema markup (or any at all), this site could easily be on page 1.
Overall: Those minor cavities aside (dentist jokes!), the copy is great, the visuals slick, and the SEO results are very strong. This site is an excellent example of how to build a trendy, engaging site that complements a sleek and contemporary brand.
OVERALL RATING: Habanero

3. Jersey City Dental Center – www.jerseycitydentalcenter.com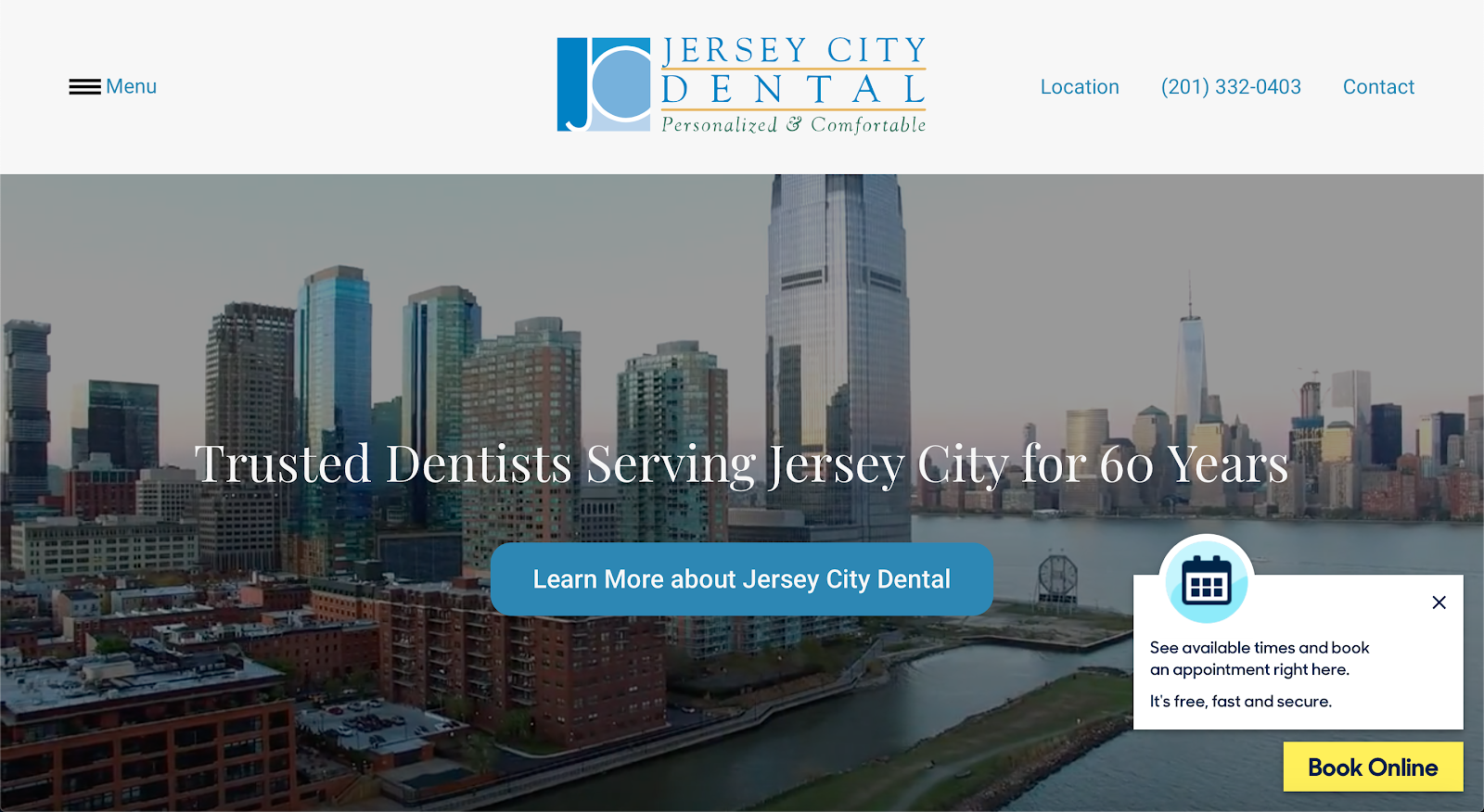 Copywriting done copy-rightly.
Overall SEO: 27 / 30 I Schema: 2 / 5 I Copywriting: 5 / 5 I Overall Engagement: 20 / 20 I Automation: 5 / 5 I Visuals: 18 / 25 I Top Keywords: Jersey City dental care; Jersey City dentist; City dental

Excellent copy brought to life by concise and intellectual voice

Intuitive site design, immediately functional CTA
Some sections of the site appear to be afterthoughts
What We Like: A masterclass of copywriting. This is precisely the kind of natural, well-written wordsmithing every good site deserves, and what it informs about the brand creates an almost immediate attraction.
What We Would Change: The B-roll drone shot that welcomes you to this site isn't indicative of just how tight, tasteful, and high-brow a majority of the larger design and layout are. There are a couple of seemingly forgotten sections, like "Our Services."
Overall: It's not the prettiest website we've ever seen, but it sure has the brains. And for that, they can consider themselves welcome to the land of the "Certified Hot."
OVERALL RATING: Habanero

How did we calculate our scores, you ask?
Take a look at this comprehensive chat for a complete breakdown of how our scores are calculated. It also paints a fuller picture of exactly where each brand excels and where we could poke holes in their marketing prowess.
Each category is out of 5 possible points for a perfect score of 75.



Aesthetic Smiles of NJ




Henry the Dentist

Jersey City Dental Center





S

E

O

Easy to Find

5

5

5

Rank High Locally

5

5

5

Organic Keywords

5

5

5

Answers Visitors' Questions

5

3

5

Schema Markup

5

0

2

Copywriting Tone

5

5

4

E

N

G

A

G

E

M

E

N

T

CTA Clarity

5

5

5

CTA Placement

5

3

5

Compelling Brand Promise

5

5

5

Automation

5

2

5




A

E

S

T

H

E

T

I

C

Intuitive Visuals

5

5

3

Color Palette

5

5

5

Layout

5

5

3

Navigation

5

3

3

Overall Aesthetic

5

5

4




TOTAL POINTS (out of 75)

75

61

64




SCORE (out of 5)

5.0

4.1

4.3

SPICY METER RATING

Carolina Reaper

Habanero

Habanero